Since 2005, I've been actively involved in real estate as an investor, residential and commercial appraiser, property manager, NNN research analyst, NNN marketing specialist and NNN property broker. I take an analytical, data-backed approach to help every single-tenant property NNN investor achieve their financial goals.
SALE-LEASEBACK STRATEGIES
Experience underwriting and executing over $500 million in sale-leaseback properties nationwide. Learn how to unlock 100% of your property's value while maintaining long-term operational control and flexibility to grow your company
SELLER REPRESENTATION
We create a comprehensive and targeted marketing plan designed to maximize property exposure to the largest pool of qualified buyers. My goal is to always get you the best price and terms.
LEASE NEGOTIATION
Only a few years remaining on your property's lease? I've successfully helped several clients obtain lease extensions, increasing the value of their property and allowing them to refinance at attractive interest rates.
BUYER REPRESENTATION
I've built a solid network of NNN property owners, developers, private equity firms and brokers, allowing clients early access to deals and off-market opportunities. At no cost to you, I can help you find the right NNN property to meet your investment goals.
FINANCING / REFINANCING
Our in-house mortgage team has years of experience financing and refinancing NNN properties. We work closely with hundreds of lenders nationwide, insuring you obtain the best loan rate and terms.
1031 EXCHANGES
Tax-deferred exchanges are one of the best vehicles for building generational wealth. I've assisted many clients through the entire process to make each transaction successful.
Access to the largest pool of single-tenant NNN buyers & sellers worldwide.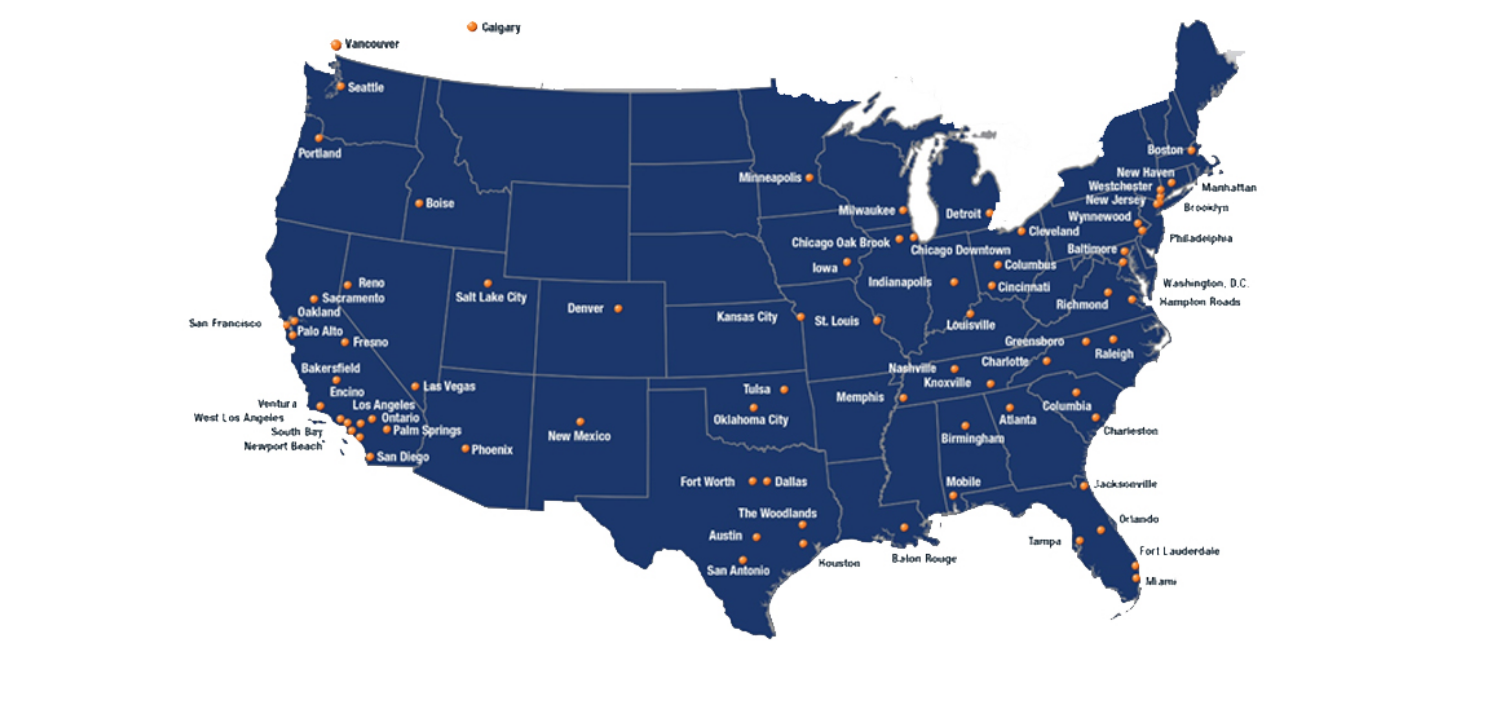 Founded in 1971, Marcus & Millichap has grown to over 2,000 agents solely focused on commercial investment property sales. We are publicly traded on the New York Stock Exchange (NYSE: MMI).